Step 1) As app administrator, go to the Administration->Integrations and create integration list




Step 2) In a SharePoint calendar, on the Calendar tab, click Calendar Overlays.




Step 3)In the Calendar Overlay Settings page, click New Calendar.




Step 4) Type calendar name, select "SharePoint" as type, enter Site URL, click "Resolve", select Calendar Name and click "Ok" save.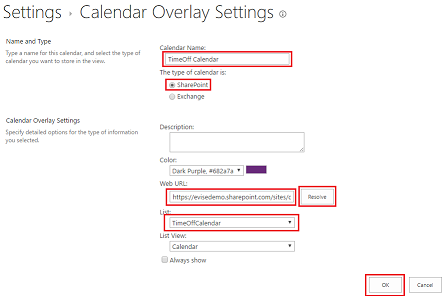 Notices:
• export works only for newly approved leave requests (doesn't work backward), so after creation calendar list is blank.